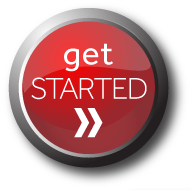 We have a variety of class and pricing options (all memberships are month-to-month; no long-term contracts). The schedule for each class is included on its respective page. Review each membership type, let us know if you have any questions, and let's get you signed up!
We have no cancellation fees. However, if your monthly membership has drawn and you request a refund up to 7 days after your last payment and you have not used the gym in those days, your refund will be 5 dollars less than a full refund to cover credit card transaction fees.
DROP-INS (MUST HAVE CROSSFIT EXPERIENCE) FROM OTHER CROSSFIT GYMS; WHILE IN TOWN:  Single day = $20.   3 days = $35.   1 week = $50.  2 weeks =  $80.
BABYSITTING OFFERED AT NO ADDITIONAL COST DURING THE 10AM CLASS MONDAY THRU FRIDAY; 6:30PM CLASSES MONDAY THRU THURSDAY AND 5:30PM FRIDAY!
CROSSFIT 101 BEGINNERS CLASS (babysitting included)
CROSSOVER (BEGINNERS MEMBERSHIP) (babysitting included)
WOMANS ONLY CROSSFIT LIGHT (babysitting included in the morning class)
HIGH-INTENSITY INTERVAL TRAINING  (H.I.I.T)
SATELLITE PROGRAMMING  (PERSONAL OR GENERALIZED)
FOR MORE INFORMATION FILL OUT THE FOLLOWING INFORMATION AND WE WILL BE IN CONTACT!