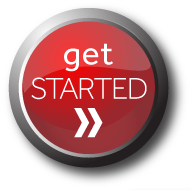 We are a full time CrossFit gym. This is our passion and we are here to help you reach your fitness goals. Your success is our success and we take this very seriously!
What sets us apart?
MOST IMPORTANTLY TO US is provide you a safe, welcoming facility for you to have the best hour of your day. Every individual is working at their current level of fitness! WHAT DOES THIS MEAN… you work at your speed; within your intensity level; within your strength; within your mobility/range of motion…. ! NOT at everyone elses level but at your level! This is what makes our program so successfull… each and every athlete and coach want to see you succeed and our success is measured by being "BETTER THAN YESTERDAY"!
SUCCESS! Our program has helped hundreds of people lose weight; reduce cholesterol; eliminate diabetes and high blood pressure; regain their inner athlete/climb their first rope/run a mile unbroken… We have athletes of all shapes, sizes, skill levels. From true beginners with no athletic background all the way up to CrossFit Games athletes. What we are trying to say is that – our programming works for all walks of life!
7,200 SQ. FT. facility that allows beginners, intermediates, and advanced athletes to workout at the same time! We even have a designated advanced section for those who want to follow their own programming or get extra work done after the WOD.
Safety first. Our athletes are told and our coaches follow the motto of: "Work safely, through a full range of motion, then for speed; time; weight!"
The most comprehensive Beginners course around. A full 1-month program (12 classes) We teach new CrossFit athletes how to safely conduct almost all the movements commonly found in CrossFit, as well as how to scale them down to your individual level of experience.
Babysitting included in your membership Monday-Friday, during the 6:30pm classes Mon-Thurs (Friday at 5:30pm)
Nutritional guidance and classes at 5:30 pm every Monday: You will be schooled on the Paleo lifestyle of eating and at any time you may request a review of your recent eating habits.
VETERAN OWNED AND OPERATED!