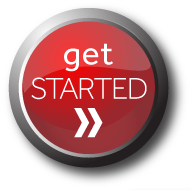 We are a full time CrossFit gym. This is our passion and we are here to help you reach your fitness goals. Your success is our success and we take this very seriously!
What sets us apart?
We are one of only two CrossFit gyms in a 100-mile radius that has sent an athlete to the CrossFit Games – our programming works!
7,200 SQ. FT. facility that allows beginners, intermediates, and advanced athletes to workout at the same time! We even have a designated advanced section for those who want to follow their own programming or get extra work done after the WOD.
Safety first. Our athletes are told and our coaches follow the motto of: "Work safely, through a full range of motion, then for time!"
One of the most comprehensive Fundamentals classes that teaches new CrossFit athletes how to safely conduct almost all the movements commonly found in CrossFit, as well as how to scale them down to your individual level of experience.
Babysitting included in your membership Monday-Friday, during the 10:00am Women's Only class and the 6:30pm classes Mon-Thurs (Friday at 5:30pm)
The first ever Virginia Beach USA sanctioned Olympic Lifting Club – VBBC (Virginia Beach Barbell Club). Members get unlimited access to our dedicated Olympic lifting area at no extra charge!
Nutritional guidance: You will be schooled on the Paleo lifestyle of eating and at any time you may request a review of your recent eating habits.
VETERAN OWNED AND OPERATED!